Valentine's Banquet 2015
Don't miss Central Assembly's Valentine's Banquet 2015!
Food, Fun & Fellowshp, featuring
"The Truly Wed Game!"
Delicious dinner menu includes Chocolate Fountain with fruit, pretzels, etc, for dipping. Appetizer: Maryland Crap Soup/Raspberry Vinaigrette Salad. Entrée: Surf-n-Turf (Beef Medallion & Jumbo Garlic Shrimp), Roasted Red Potatoes, and Vegetable Medley. Rolls, Dessert, Coofee and Iced Tea.
Free childdare provided for ages newborn through 12 years old. Please print and complete this form and return to the church office, along with all monies due, NO LATER than Sunday, February 8th.
Don't miss this! Folks will be talking about it for years to come!!
This Week at Central House of Prayer
Wednesday Nights at Central House of Prayer...
As we begin a New Year at Central Assembly, we are going to begin a brand new study on Wednesday nights at Central House of Prayer – a study through the book of Philippians.
The Apostle Paul writes from prison to this great church, thanking them for remembering him, and exhorting them to continue to live for Christ.
This is one of the most encouraging letters in the New Testament. It is a letter of joy – which is found some sixteen times in the letter! He encourages the church to keep pressing on toward the goal! He speaks of not being anxious about anything! He lets us know that we can do all things through Christ who gives us strength!
If you need to be encouraged… if you want to move forward in Christ… if you want to have victory in your life… then make a new choice to be at Central House of Prayer each and every Wednesday night, beginning January 7th. You will never be the same!
DEEPER: A Night of Worship
Deeper Night of Worship: An intimate worship experience
Friday, February 6th - 7:00pm - 9:00pm
Deeper is a bimonthly community worship event, hosted by Central's Worship & Creative Arts Department. It is a night of simply worshipping together thru music & media in a relaxed atmosphere. Our only motivation is to bring WORTH-SHIP to the one who created us. Our focus is on Him and Him alone. Stay a little, or stay a long while. Childcare provided. Join us... and go Deeper.
This Sunday at Central Assembly
Our Special Guest this Sunday -

Sam Farina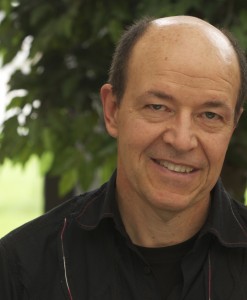 We are excited to welcome Sam Farina to Central Assembly this Sunday morning! After pioneering to create the Assemblies of God Coaching Network, Sam continues to train coaches for the network and serves on their coaching board and task force. He hosts a monthly Coaching Skills Webinar and writes a weekly e-letter, "Coaches Tool Kit." He also serves as a member of the Trinity Bible College Board of Trustees.
Sam and his wife Vicki co-founded the "The Farina Group." The Farina Group, comprised of specialists in the field of coaching is a distributor of Everything DiSC. Sam specializes in Executive Coaching with the use of 360 Assessments.
He has achieved his Professional Certified Coach (PCC) with the International Coach Federation. He is trained in the use of DiSC Solutions, Time Mastery Profile coaching, Golden Personality and Conflict Dynamics Profile coaching, and uses the assessments and skills with individuals and teams in profit & non-profit environments.
Sam draws from years of church leadership and is well known for his dynamic and creative speaking ability. Believing in the possibilities and value coaching holds for emerging leaders motivated him to create a private coaching practice.
He received his initial coaching education through Coach Approach Ministries. He holds a Masters Degree in Leadership from the Assemblies of God Theological Seminary. Presently, Sam is writing his dissertation and will receive his doctorate with an emphasis in professional coaching in May 2015.
Sam and his wife Vicki, who is also an ACC Certified Coach, live in the Dallas Metroplex. They are passionate for individuals, teams & organizations to achieve their full potential.
You will be greatly blessed by Sam's dynamic ministry! Don't miss it!